Click here to take our worship survey online as we discuss as a church what it means to participate in Passionate Worship.
Read More
Starting August 31 join us at Cokesbury for a 5 week study on how to live out our call to be the church more faithfully.  We will be studying these practices in worship and Sunday School.  If you are not currently attending Sunday School feel free to come and participate in a new class for the next 5 weeks.  This is a congregation wide initiative.  Even our youth and children will be learning how they too can participate in making our church stronger for the sake of the mission…CHANGING THE WORLD!
Read More
Join us in supporting Epworth Children's Home on Mother's Day.  You can learn more about Epworth at www.epworthchildrenshome.org.
Read More
Easter is a time of great celebration and praise.  We welcome you to be a part of this holy day as we worship a Risen Savior!
Read More
As part of Jesus' – and our own individual – spiritual
journey, Jesus goes into the Spirit wilderness, where he's
tested. It's during this time that Jesus chooses who he
will be and 
whose 
he will be with his responses to the
tempter's suggestions. The decisions we face about how
we live our lives today are no different. The choices we
make about what will feed us and sustain us physically
and spiritually can reflect God's love in our lives.
– As you start your Lenten journey, choose
a "wilderness" area in your life – perhaps a dark place
where temptations (physical or spiritual) seem to creep
up on you. Invite God into this wilderness and depend
on God when you are tempted.
Read More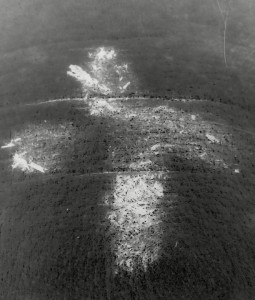 Lent is a time of journeying – with Jesus towards Jerusalem but also deep within ourselves – to test and strengthen our faith. The journey may bring experiences that stretch and challenge, or times that frustrate and make us stumble. There are always choices to be made.
Join us tomorrow, Ash Wednesday, as Lent begins.
Drive thru Ashes from 6:30-8:30am
Lenten worship and lunch of Cherokee Place at 11:30am
Worship in Sanctuary at 7pm
Read More